Holy Mary Queen Mother Intaglio Necklace w/Czech beads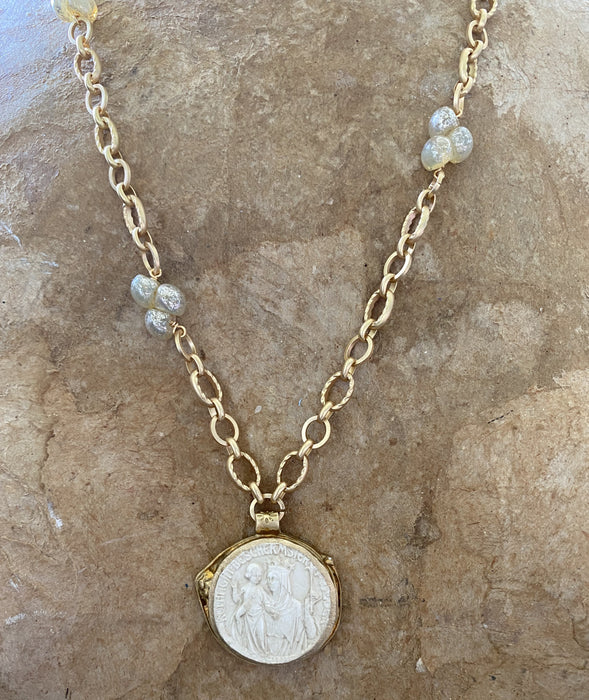 Handmade in the novel studio using ground minerals and a proprietary technique, this gorgeous intaglio depicting Our Blessed Mother with crown and scepter holding the Christ Child...the inscription reads "Queen Protector Mother" written in Dutch. Chain is 32" and studded with vintage Czech glass bead clusters.
The image is from a Prayer medal found in Paris.