Joan of Arc Intaglio necklace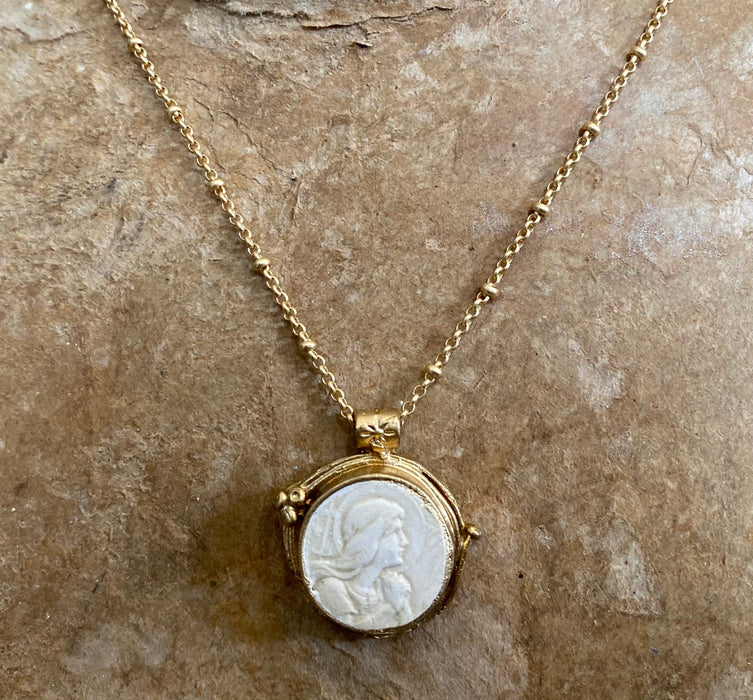 Handmade in the novel studio using ground minerals and a proprietary technique, this gorgeous intaglio represents Joan of Arc "Maid of Oreleans". Heroine of France for her role in the Hundreds' year war and named a saint in 1920, she was only 19 yrs. old when she died in Rouen, France. Her Feast Day is May 30.
Image is from a vintage medal found at the Paris flea market.

a novel exclusive