Lady of Perpetual Help Intaglio Necklace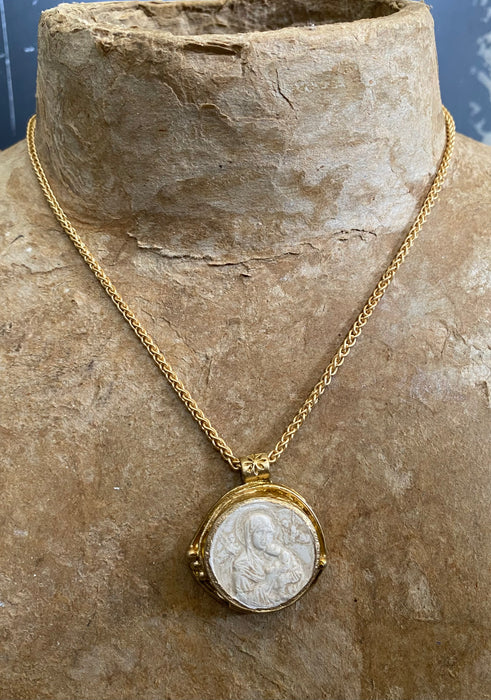 Handmade in the novel studio using ground minerals and a proprietary technique, this gorgeous intaglio represents Our Lady of Perpetual Help a title given to the blessed Virgin Mary associated with a 15th-century Byzantine Icon with a Marian apparition. Angels Michael and Gabriel protect above.  The icon has been in Rome since 1499.
The image is from a vintage medal found in Paris.
a novel exclusive