Le Puy Notre Dame Cross w/ Czech beads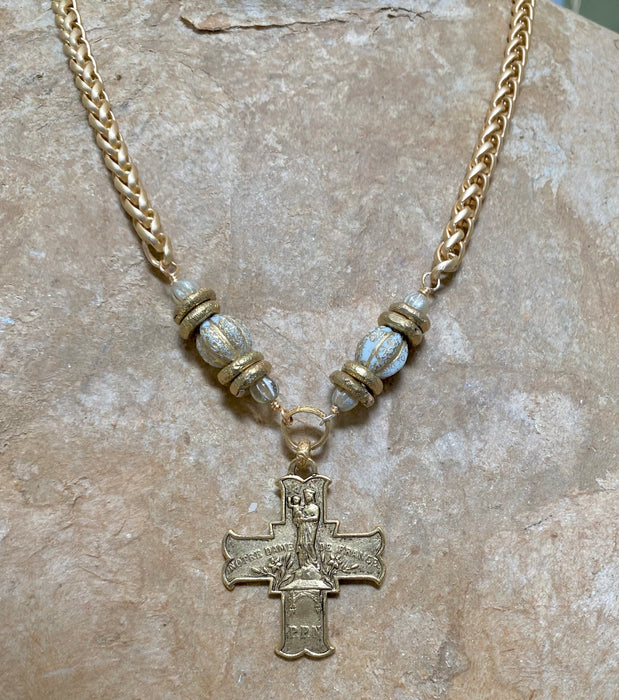 This novel exclusive casting is of a vintage Notre Dame cross found in Paris and depicts an 1860's statue of the virgin Mary on one side and the 1932 Jubile' gown on the other.
In the Loire region of southern France, the statue sits atop a volcanic rock overlooking the town of Le Puy.
Necklace is adorned with brass spacers and Czech glass beads.
a novel exclusive