Signature Queen of the Holy Rosary Bracelet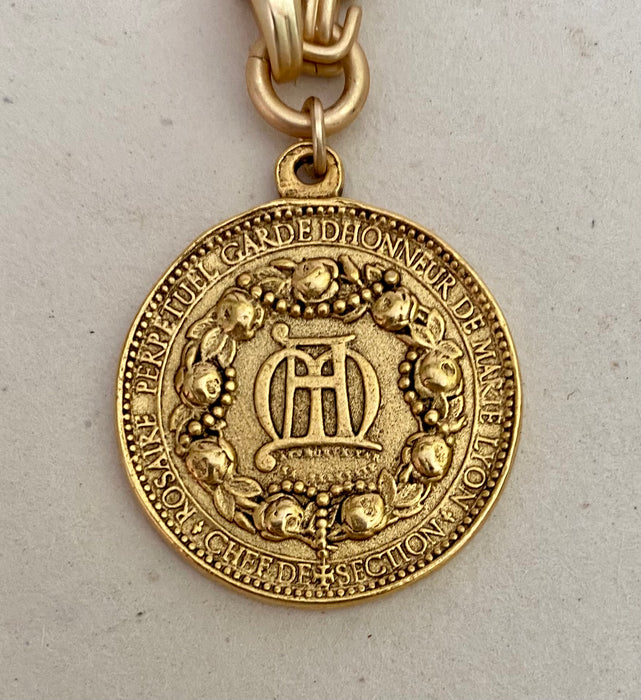 Exclusive casting of Queen of the Holy Rosary vintage medal found at the Paris flea market. Presented on double link classic chain, plated.  
This medal represents the assumption of Mary into heaven with Jesus, her divine son.  She is called Queen because of her divine motherhood and God's will to have her play an exceptional role in the work of eternal salvation.  
On the back of the medal is the Auspice Maria. The letters A and M are intertwined forming the monogram of the Virgin Mary surrounded by roses.
Auspice Maria is Latin for "Under the protection of Mary"
fits 6.5 - 8.0 wrist