Quelven Cross Necklace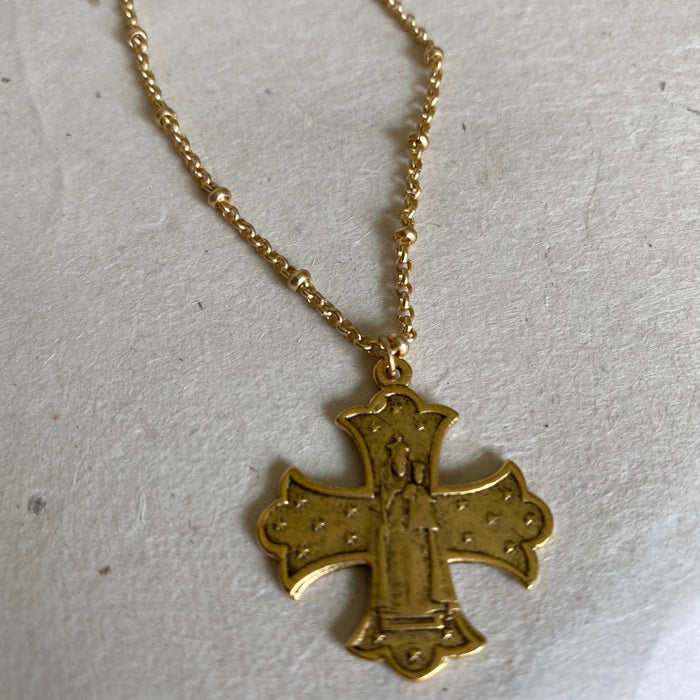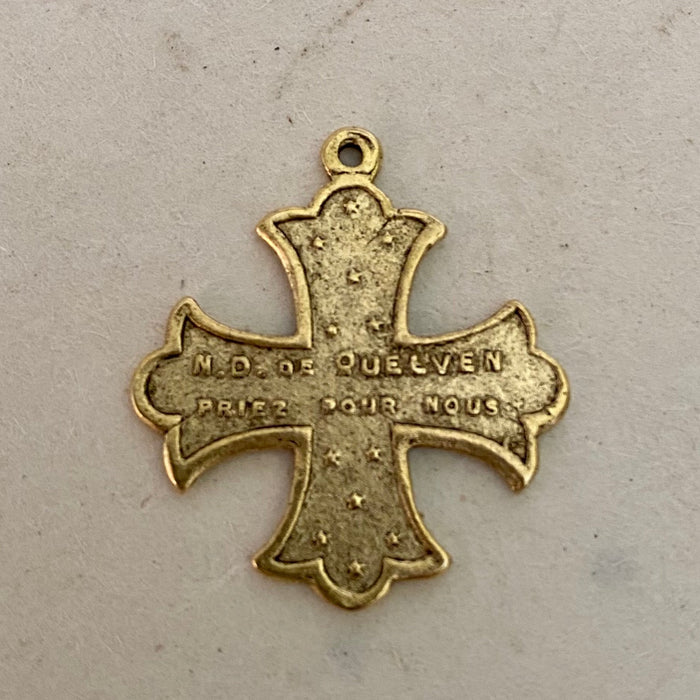 This novel exclusive casting is of a vintage metal found at the Paris flea market known as the Quelven Cross.  
This cross is from the Chapel of our Lady of Quelven in Guern, France.  It is a place of pilgrimage to honor the ceremony of the assumption of Mary to heaven.